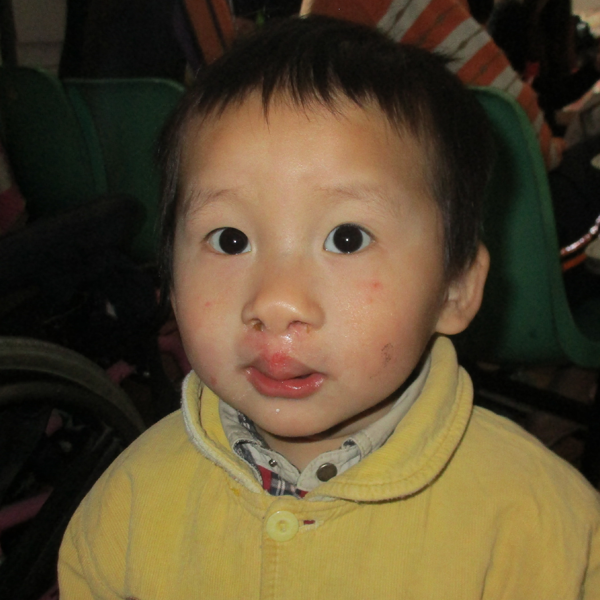 Lei Zi
3-years old baby boy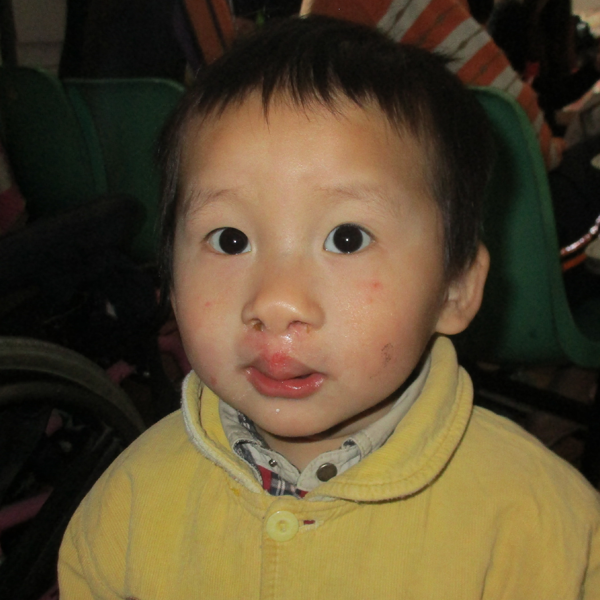 Meet Lei Zi. He is 3-years old and has an endless reservoir of energy. He is very playful, full of joy, and brings happiness to all those around him. He has a cleft pallet and has already had two surgeries to close his lip and gum.   In September of 2016 I saw him for the first time after his second surgery, which successfully closed the gap in his gum.  He is now able to eat solid food, and he was growing rapidly.  Lei Zi's next surgery will close the roof of his mouth when he is a little older.  Hopefully we will be able to meet the financial requirements for his third surgery, which should cost about $2,100!  Interestingly, in China you must pay for a medical procedure before the surgery is performed!
Total Cost Of This Child's Need
$2,100
Provide
A Financial Contribution

With your charitable donation you will help Lei Zi get the medical treatments she needs in order to live a better quality of life.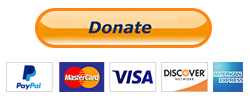 Share
This Child's Needs

You can also help Lei Zi get the medical treatments she needs by sharing her cause with your friends, family, & acquaintances.
Other Children In Need
Of Medical Surgeries