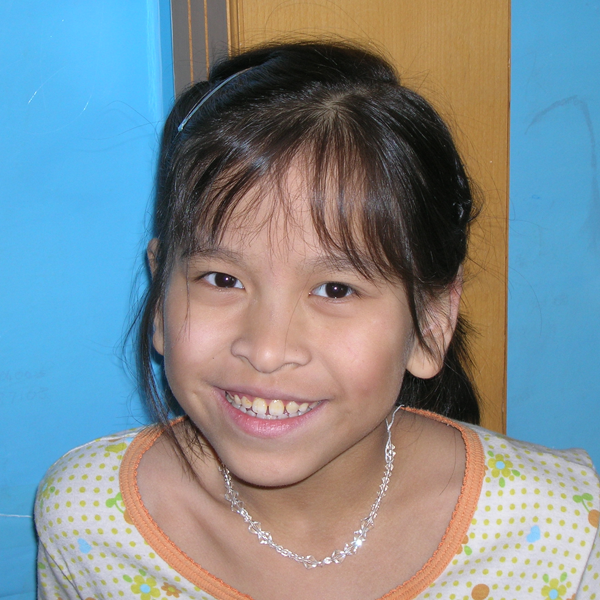 Qi Qi
14-year old girl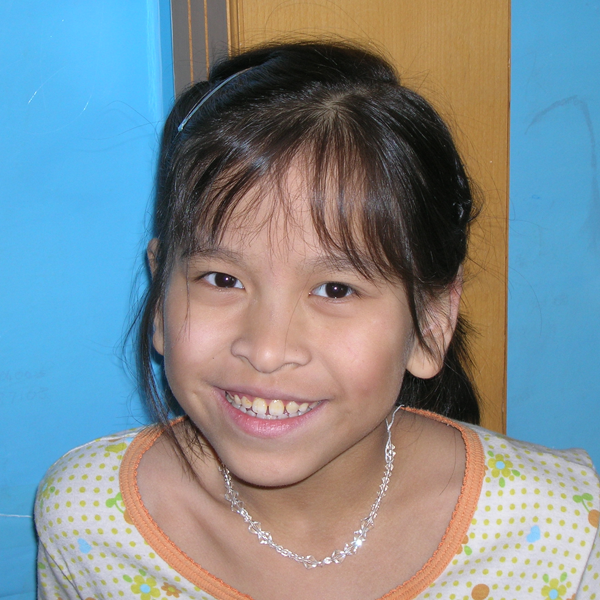 This is Qi Qi, whose dimples and warm smile always light up a room. She is 14-years old and has spina bifida with a tethered spine syndrome. In addition, Qi Qi has a wound on the heel of her foot that won't heal. The doctors say there is an infection in her bone, and are hoping the infection doesn't get into her blood system and travel through her body. Two different medicines are used on the wound on her foot (which needs to stay dressed) to battle the infection and to keep the wound from opening wider. If the infection isn't cleared, she may need to have her foot amputated. Qi Qi needs a stander, which would enable her to stand while she does school work during the day and decrease her muscular atrophy. She has become an excellent helper with the younger children.
Qi Qi uses crutches that have the cuff which almost completely encircle her forearms for greater support.  One of her crutches broke, and thankfully a friend was able to get her two sets of new crutches!  One for now to replace the broken ones, and another set for when she grows taller!  Unfortunately, she has developed another wound.  We are trying to get her the medical attention she needs to determine the cause of the wounds and obtain the correct medicine.
Total Cost Of This Child's Need
$1,800
Provide
A Financial Contribution

With your charitable donation you will help Qi Qi get the medical treatments she needs in order to live a better quality of life.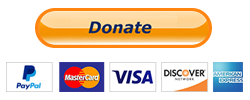 Share
This Child's Needs

You can also help Qi Qi get the medical treatments she needs by sharing her cause with your friends, family, & acquaintances.
Other Children In Need
Of Medical Surgeries